Whoever first said, "dirt is cheap" must not have spent time in Victoria. With the high price of land, it's no wonder why so many people here are choosing to lift their houses. We know this because Horizon has always done a handful of house raisings every year, but lately, we've seen an upsurge in inquiries from local homeowners.
What's the advantage of a house lift over a house addition? Well for one, home additions aren't cheap. They also require working within sometimes onerous municipal setback restrictions. This alone can scuttle your plans.
What about moving to a new home? If you have kids in school or are in love with your current neighbourhood, a move may not be in the cards.
That leaves house lifting. There are definitely things you should know before embarking on this intricate project.
Here are eight steps to getting your home lifted successfully
1. Confirm your home will meet Victoria's height limits.
The midpoint slope of your newly lifted home's roof can't exceed 7.6 m (25ft). And if you thought digging down would get you above this limit, sorry, no dice. The measurement is made from the average grade inside, not outside.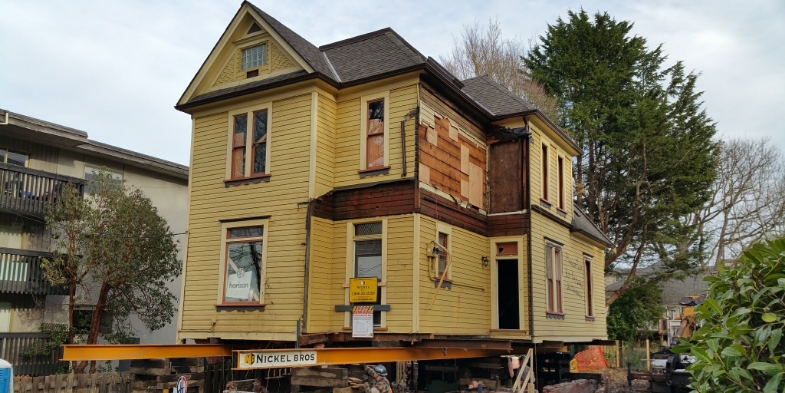 2. Budget at least $200K (plus $100K for the reno).
This is the top disconnect for most people — the payback in 2019 on a house lift for an income suite is hard to justify. Skilled labour costs in Victoria have skyrocketed, and this is one project that is not suitable for DIYers. There's a ton of prep work required even before you call in the lifters. Stuff like disconnecting furnaces, chimneys, plumbing, electrical… the list goes on. The framing may need upgrading which will require substantial time. And then the city takes their pound of flesh — 1.25 percent of the project estimate. And, remember, you're lifting your house to renovate it — so it's wise to talk to an experienced lift contractor to get a realistic estimate before you start designing the plans.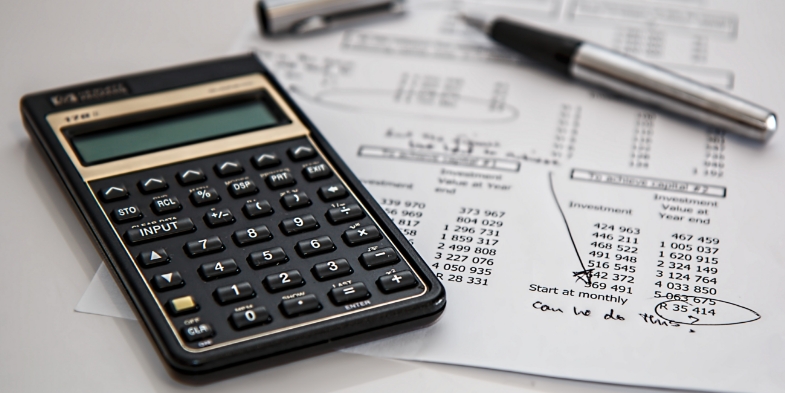 3. Qualify your foundation.
If you're dealing with a home of pre-1990 vintage, your foundation will likely be a simple vertical wall of concrete resting on a compressed layer of clay, gravel, or rock. That's not going to cut it for today's building standards. Modern code requires a footing, which is a two-foot wide concrete base with at least an eight-inch vertical wall rising off it. Have an engineer verify what kind of foundation you have, and then budget for a new one.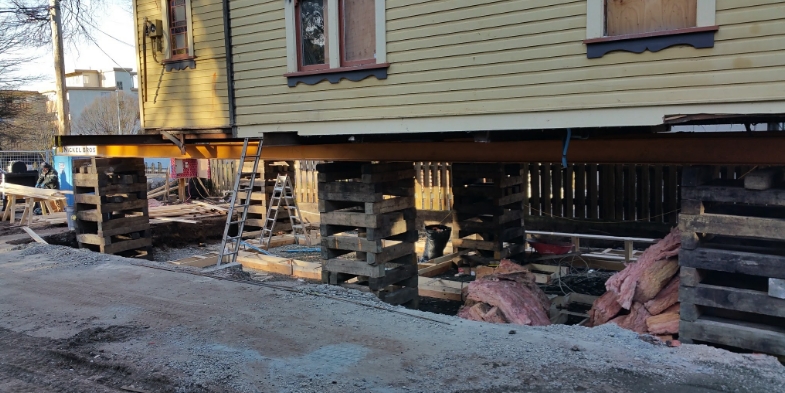 4. Install (or update) your perimeter drains.
Your perimeter drains (or weeping tile) become much more important once your basement becomes a space to sleep, eat, or work in, rather than a space to simply store old ski boots and paint cans. That's because most old homes have either no weeping tile or at best a clog-prone old one, which means you'll have lots of moisture seeping into your basement, especially during those rainy winter months. Think of this as an opportunity to enhance your home's livability by reducing moisture-related issues. It pays to get an opinion from a drainage expert or qualified contractor.
5. Prepare to excavate.
The typical house-raising in Victoria involves a building with a half-basement at best, and more often, a crawlspace. That means you'll be lifting up as well as digging down. Excavation with bobcats moves quickly, but trucking the dirt out can be expensive. The final result will give you a downstairs ceiling height of at least 8 feet or more, which has huge appeal for prospective tenants if you're adding a secondary suite.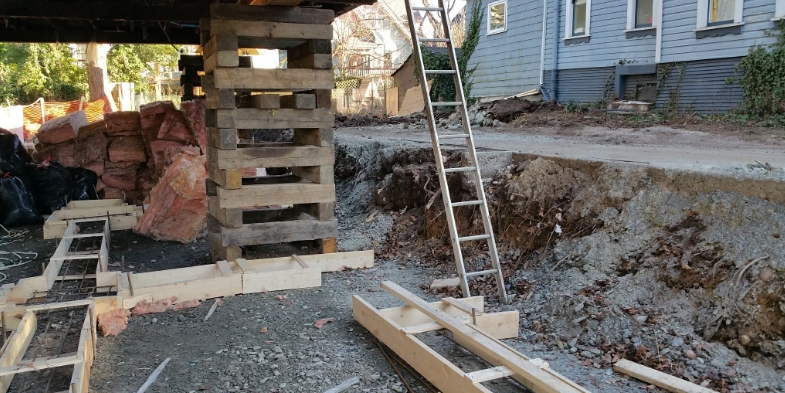 6. Replace water, sewage, and storm pipes.
You'll most certainly want to have a bathroom on the lower floor if one isn't already there. That means replacing inadequate three-inch sewer pipes with four-inch pipes. It also means removing the half-inch intake line you likely have now with a three-quarter-inch or one-inch water line. Connections to the city line are made on the sidewalk. If you're lucky, you'll be able to put all your new water, sewage, and storm drain pipes in the same trench at the same time, which saves on excavation costs.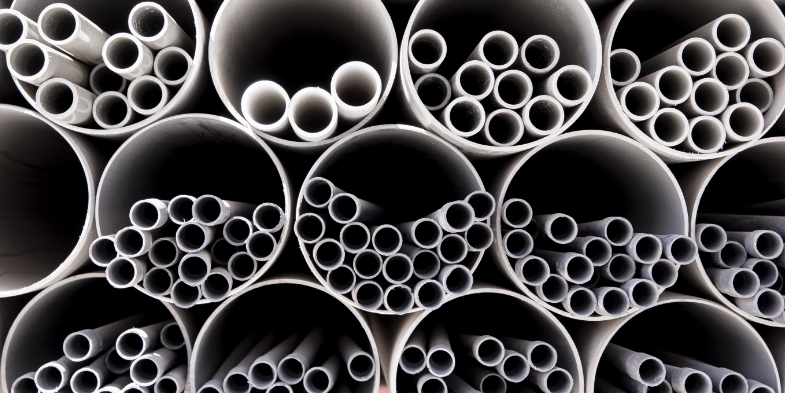 7. Take advantage of an electrical upgrade.
If you're looking to add some rental income, you'll almost certainly want to upgrade that 60A or 100A electrical box to a 200A one. That gives you plenty of room to accommodate new or additional appliances, a heat pump, or a range of other modern conveniences. You'll also have the chance to add high-speed cables for the internet, upgrade aging or fire-prone wires, and connect home theatre or smart home devices throughout the house.
8. Replace that chimney.
In Victoria, you can't reinstall an old, unlined chimney. These are most common in pre-1940 homes. Some lifters won't even raise your home unless you demolish the chimney first. It's just too dangerous. If you have a chimney that is unlined or has any water damage, this could be a great opportunity to install a new one and add a high-efficiency wood insert or gas fireplace for supplemental heating. You'll save money on heat and add a beautiful aesthetic element to your home. Talk to your contractor to get ideas and to figure out how much it might cost.