Ah, those warm South Island sunny days. It's what every Victorian lives for, and what every other Canadian lust after. It's also what makes this our busiest time of year answering questions from out-of-towners dreaming of moving to beautiful Victoria BC. Sadly, most of those dreams go unfulfilled.
If you've been stalking the Realtor.ca site, you'll know what I'm talking about. Many of the Victoria properties you lust after will seem old or overpriced―or both. And that's exactly where, says realtor and lifelong Victorian, Tony Joe, your expectations need to come back to earth.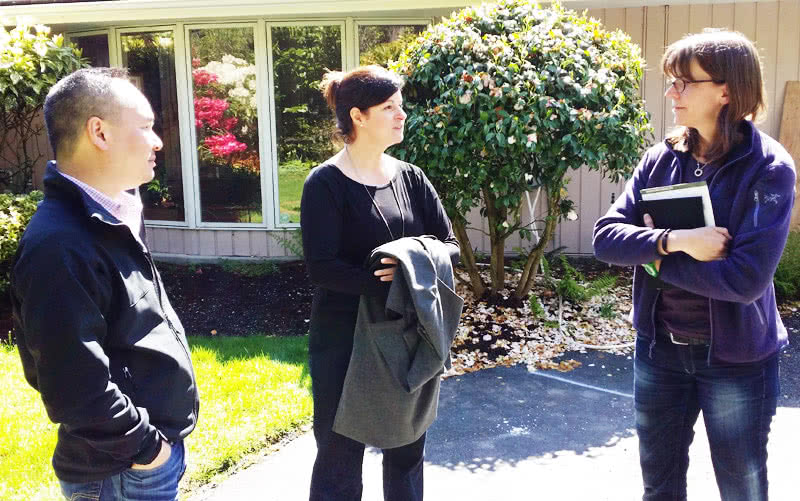 Realtors Tony Joe and Angie Hill talk to our client Fiona Hamilton in front of her new Victoria home.
Tony hears from many out-of-town home hunters who gripe about the lack of choices in Victoria's desirable "in-town" neighbourhoods like Oak Bay, Fairfield, Cadboro Bay, and Cordova Bay.
"If you're living in a nice place in Calgary or Toronto and you want to downsize in space, you also expect to downsize in price," he says. "But the reality is that Victoria is about 20% to 25% higher for a comparable property."
In addition to price, many people balk at the age of these homes. The big build-out in Victoria's in-town areas was in the '50s and '60s, which translates into a lot of boxy bungalows. And most of these homes need updating. At this point, you can either throw up your hands or as Tony says, "Have the renovation conversation."
While some people cringe at the idea of renovating, others embrace it. I find the resistance fizzles once you realize that in Victoria the value is mostly in the land ― not the buildings on top of it.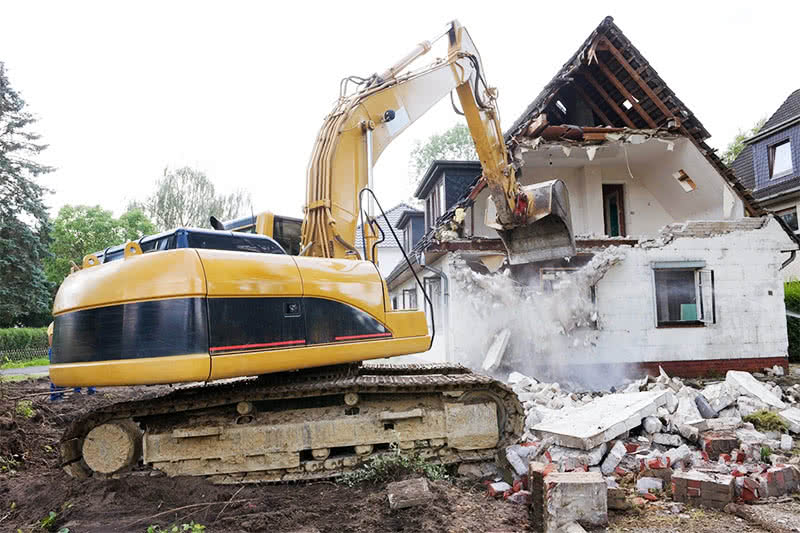 A home renovation, by the way, can be as simple as updating the kitchen or as complex as stripping your home down to the studs. A new home build (or tear down) is another option. That's when you demolish the home and start from scratch. The decision to do one or the other comes down to simple economics.
"If you have a tiny or dilapidated house on a valuable plot, you're often better off tearing it down," says Tony.
But the places where I see tear-downs making sense are getting harder to find. Many of the smaller homes on desirable plots have already been snapped up.
Other factors that make teardowns a challenge include local bylaws (to protect heritage homes or prevent monster homes), siting obstacles (like steep slopes, mature trees, or exposed bedrock), and new building regulations (to enhance earthquake safety, energy efficiency, and reduce non-hazardous
materials).
Renovations have their share of challenges too, especially if you plan on lifting the house or building an addition. But they make a lot of financial sense if you can find a cared for older home on a nice plot of land that has not been updated, says Tony.
And that's exactly what my Calgary clients Fiona and Sarah (and their 12-year-old son) are doing. Both engineers in the Oil & Gas sector recently began looking at homes after Fiona's retired parents moved here from Ottawa two years ago.
"Every time I come out to Victoria I feel this sense of calm," says Fiona. "It's so green and alive. And my parents are just thriving here. The size of the city is just right, and it has everything we need."
Fiona and Sarah began their search―like many out-of-towners―by targeting "move-in ready" homes. But they didn't have much luck in their price range. And since they had done a major renovation as well as several smaller renovations in the past, they didn't immediately want to do another one.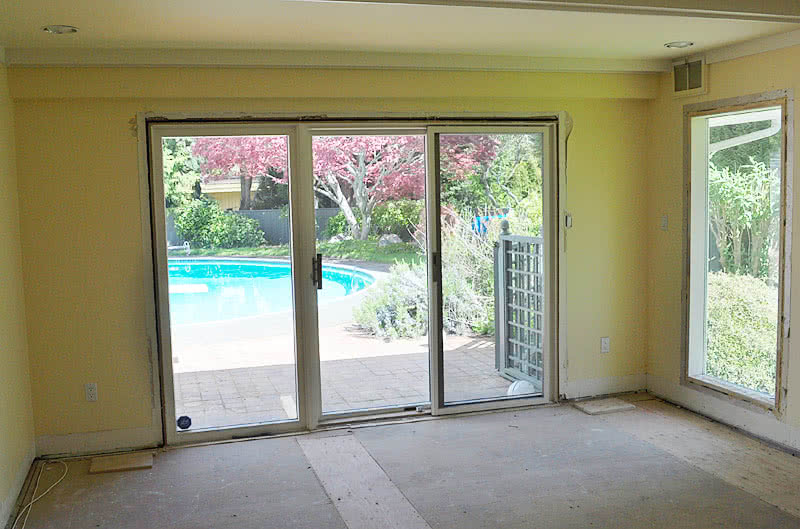 Fiona and Sarah saw the potential in this 1964 bungalow on a half-acre lot in Victoria's Uplands district.
But then this older Uplands house caught their eye. Meticulously maintained, it was close to Fiona's parents, situated across from a great golf course (Sarah and son are golf fanatics), and near everything they needed.
"We really liked the flow of this house," says Fiona. "It wraps around the swimming pool and has lots of light. We could imagine ourselves being comfortable here."
But the home also had some quirks―like a glass atrium in the middle of the house that they wanted to get rid of. "That's why we wanted to get a contractor's opinion before making an offer," says Fiona.
That's how I met Fiona. During one of the showings, I walked through the property and gave them some ideas. "Once we had talked to you and were confident of what we wanted to do, we made the offer," says Fiona.
Instead of waiting for the perfect home, buying in a neighbourhood that wasn't ideal, or spending a fortune on a newer house, Sarah and Fiona opted to renovate an older one. This allowed them to transform it into their dream home. With this simple switch in approach and a great team at your side, you could end up with the home of your dreams too. Here are 5 tips for getting the home you want:
1) Don't rely on Realtor listings. Victoria's public-facing realtor.ca site is framed to maximize hot button features that appeal to buyers. The home descriptions may highlight the updated master bath and proximity to parks but won't show you those less flattering things like say, the crumbling fireplace, low ceilings, or the noisy road out front. Instead, Fiona recommends "getting a knowledgeable realtor to do the legwork. If you see something you like – have them scout it out to make sure it fits your needs, and to warn you to stay away if not."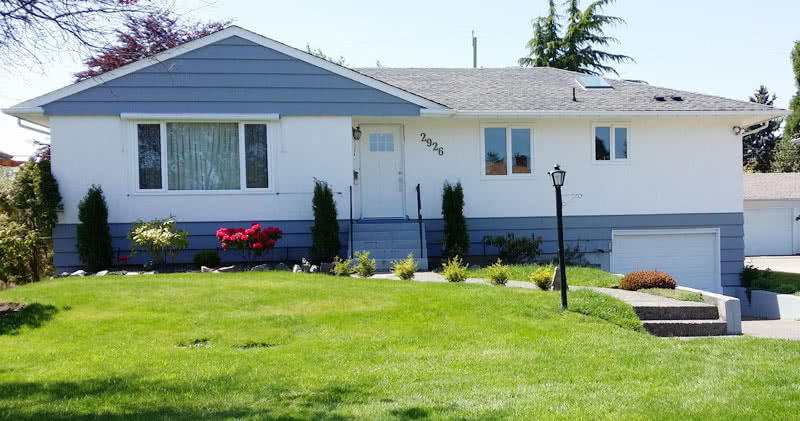 2) Look for hidden gems.
If you can't find your ideal home in desirable in-town communities like Oak Bay, Fairfield, Uplands, or Cadboro Bay, don't hesitate to explore shoulder neighbourhoods like Broadmead, Ferndale, and Gordon Point. Sometimes you can find hidden gems like "Ma and Pa" houses, says realtor Angie Hill. These are older bungalows carefully maintained by the same couple over decades. Everything inside is dated but in pristine condition: from spotless shag carpet to brand new furnaces and plastic countertops. "I love these houses because they are rock solid and provide no surprises. They're the perfect homes for renovating," says Angie.
3) Be prepared to visit.
In-person, not on the internet. You need to get a realistic view of the neighbourhoods before you make judgments from afar. If you're from Toronto, Calgary, Ottawa, or Montreal, for instance, you may be put off by the higher costs of land in Victoria, but also surprised by how much cheaper home operating costs are. Our mild climate means we only heat part of the year, and cooling is rarely needed. It also means less wear and tears on roofs, decks, and siding. Our property taxes tend to be lower too.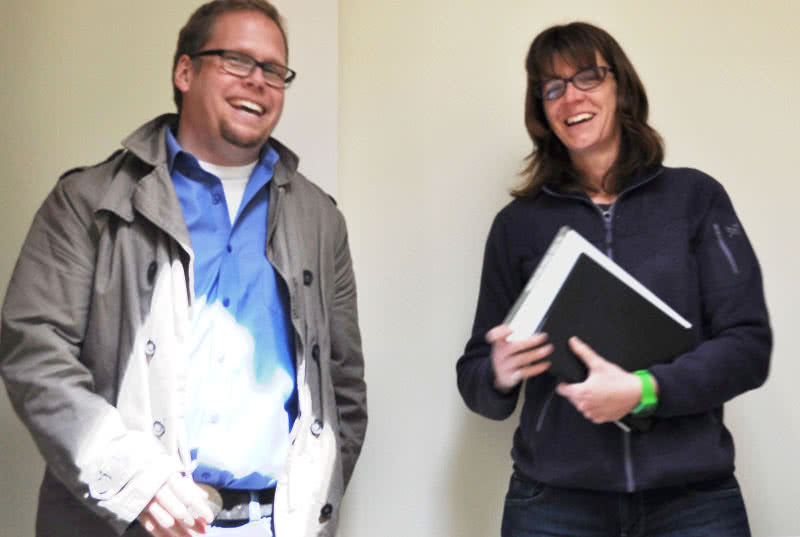 4) Get advice before offering.
It may seem obvious. But you'd be surprised how many people find themselves in a jam after they've closed on a property. A contractor's opinion prior to sale can be priceless, not only in estimating renovation costs, but also in doing due diligence on the home's siting requirements, past permits, and different zoning scenarios. Similarly, a talented interior designer can help you explore ideas and possibilities that you may have missed. And an experienced realtor can advise you on how much investment is too much.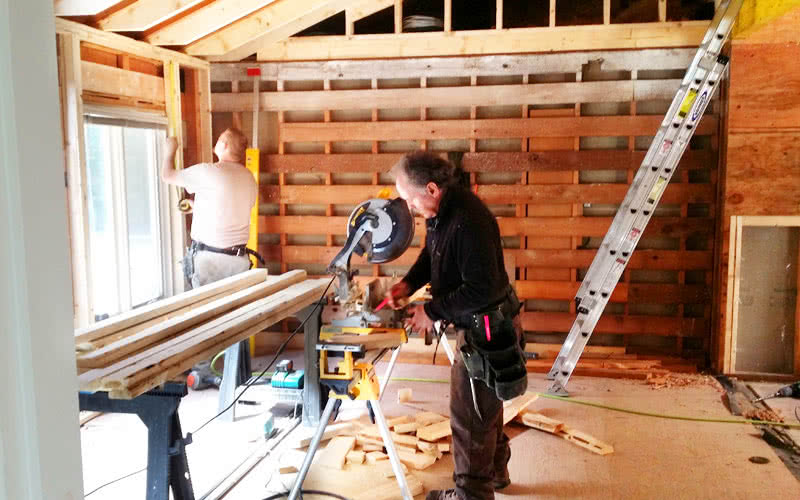 5) Don't hesitate to renovate.
It's what Victoria's dream homes are made of. Renovation of an older home could be the most cost-effective way for you to get that perfect waterfront view or the home close to the contractor's opinion prior to sale you want your kids to attend. If you look down any street in an established neighbourhood, you'll likely see that there are a number of renovations taking place. That's what happens when the land is worth more than the buildings on top of it.
Tell us: Are you thinking of relocating to Victoria BC? Are you looking to build, buy, or renovate a home? Leave a comment or question on our Facebook page. And while you're there don't forget to click "Like" and share with friends if you want to see more posts like this.