Building a custom home is a truly exciting endeavor that comes with a load of important decisions and commitments. But more than that, it's a chance to create a dream home that is uniquely designed for you and your family. Your needs are the guiding force. By custom building a home, you're giving your loved ones the opportunity to be truly comfortable by providing the right space for every necessity, from relaxation to work to entertainment and hobbies; this is your forever home.
Embarking on a custom home building journey can be a daunting idea. You might be worried about your design skills (or lack thereof), the right season to build, or whether you'll even be able to find land in the Greater Victoria BC area. Plus, you might've heard horror stories involving over-budget projects, troubles with the bank and painfully drawn-out building timelines.
But, completing your home doesn't have to take years, and it also doesn't have to stress you out. The reality is, by being well prepared and choosing a highly experienced home builder dedicated to your needs (with a track record to back it up), building a custom home can be extremely rewarding, exciting and well worth it. Having someone in your corner goes a long way.
In this article, we'll break down our six favourite myths about custom home building, explaining why they aren't true and why these issues arise in the first place. Let's dive in:
1. Custom homes are bound to go over budget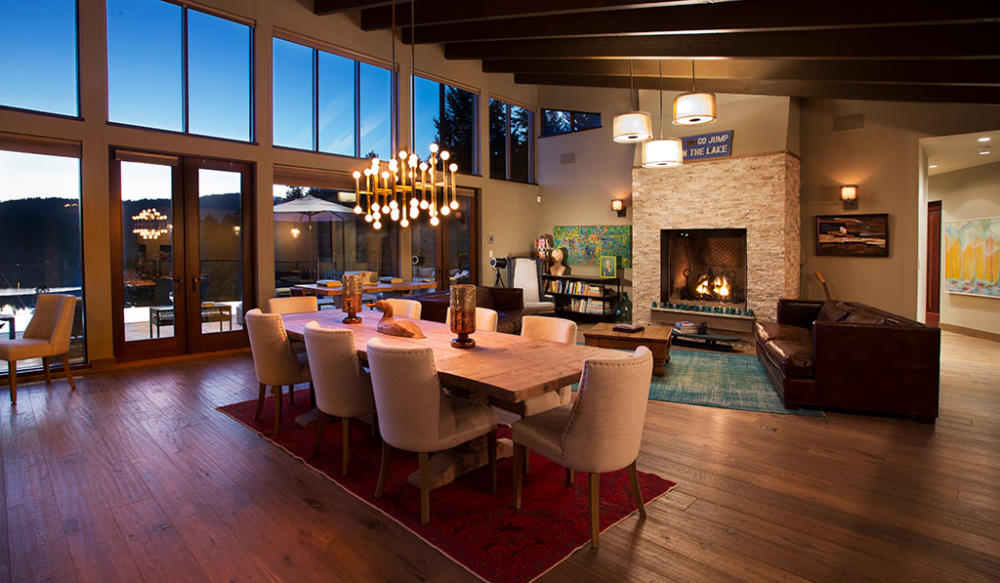 One of the most common fear-provoking myths of custom home building is that the process will blow past the budget and take much longer than expected. People worry that things will fall apart at some point, leading to massive delays and ultimately a project that soars over budget. And it's totally normal to worry about those things. Nobody wants to keep their family waiting in limbo while the costs continue to increase week after week.
But this myth simply isn't true. In reality, proper planning and preparation combined with the help of a competent building company can mean your home is ready on time and on budget.
Where projects go over budget most often is the decision-making process. Custom building your home means you have to make a dizzying amount of decisions.
If you're prepared for those decisions, it doesn't have to be painful. But if you're constantly second-guessing and find yourself paralyzed by choice, the process will surely be drawn out.
Homeowners can also compound delays by choosing products and materials that are either rare or difficult to obtain. If you prefer a special material that can only be mined from a deep corner of the Arabian desert, dug from the bottom of the ocean, or hand-crafted by a villager in the Greek Isles, your project will probably be delayed. Your custom home should be built with whatever you need, just be mindful that certain items will take longer to arrive.
As the homeowner and lead decision maker, you can really help out a project by figuring out what you want ahead of time. By taking some time with your family to pick out the products and materials you like, you can save lots of time down the road.
2. You'll need an eye for architecture and design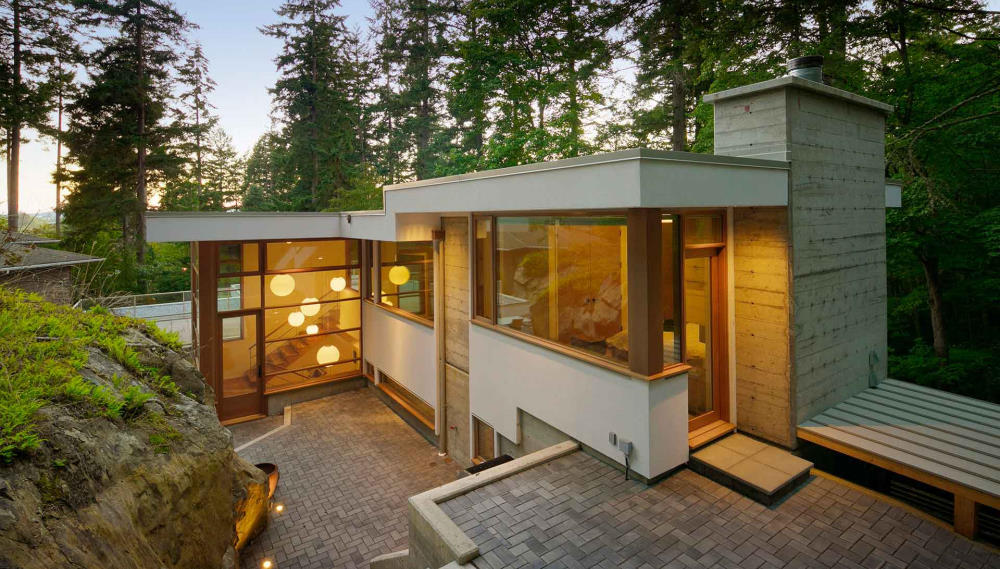 A scary part for many owners is deciding what their home should look like. Where should the windows be placed? How big should the rooms be? And how should the kitchen look? These are questions that you don't have to face alone – a good architect and builder will help you every step of the way.
When a homeowner has an eye for design and architecture, it certainly helps the process but is by no means necessary. That's what your builder is for! Bring your ideas to the table, but don't sweat it if you haven't figured out where the bedrooms should go, how big the garage should be or what kind of cabinets to go with.
Plus, if you hire a design + build company to bring your dream home to life, things will become a lot easier. That's because the planning, architecture and building are done in-house. This integrated approach allows everything to flow smoothly because everyone is on the same page, working towards the same vision. By choosing a firm like Horizon Pacific Contracting, you'll get the opportunity to work in harmony with the builder and architect, which means getting the expert opinions you need to make important design decisions that will work for you and your family.
Are you planning on building a custom home? Make sure you ask these 6 questions first…
3. Look for the lowest cost per square foot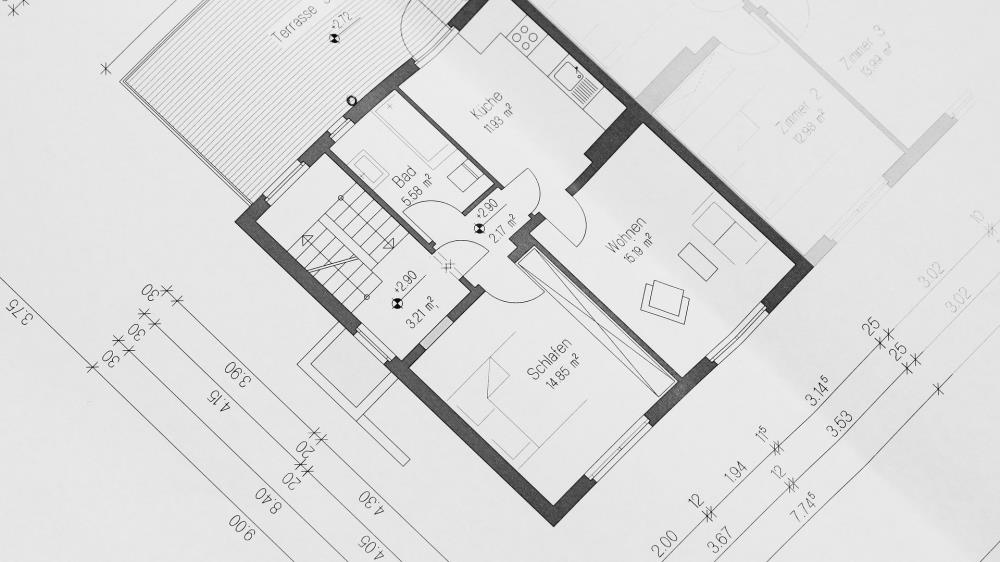 Another tired myth around custom home building is that going with the lowest cost per square foot option is the best choice. Not only is this choice more likely to result in a lower-quality finished product, but it's also not even the least expensive option on many occasions.
Cost per square foot is a calculation of the total price of the home divided by the total square footage used to estimate the cost required to build a custom home.
It's often used in the industry because it helps provide some sanity and peace of mind to the homeowner, but it's hardly a rule in the building process. In reality, the actual cost per square footage has far too many dependencies to predict with any accuracy.
The location of your lot and its topography, the style of your home, and the ever-changing market conditions will surely throw the cost per square foot estimation for a loop. For example, patios are generally not included in this estimate, building materials will vary month to month, and open floor plans are costlier. It all depends.
If you have a budget you're trying to stick to, talk with a builder first before signing up for the lowest cost per square foot option. It's likely that an itemized cost structure will be more accurate, especially if you have a good idea of what you want your home to look like. Plus, your builder will be able to give you deeper insight on soft costs, fee structures, and potential price fluctuation in materials.
4. You'll need land before you start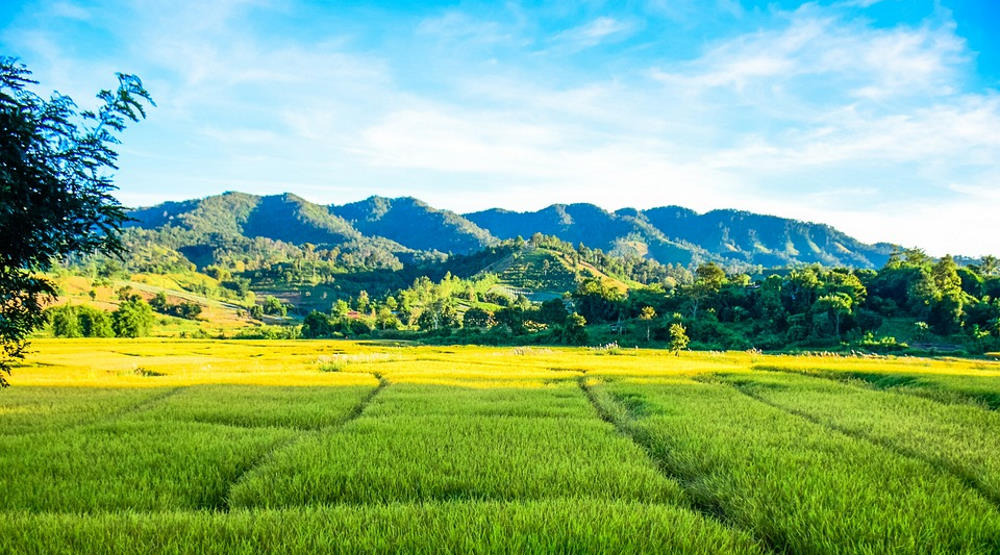 Finding a suitable piece of land for your dream home is a tough task. It's extremely important that you choose a parcel of land that will accommodate the needs of your dream home. Topography, sun exposure, and zoning regulations all play a vital role. Location is also an important consideration, which is what makes building a home in Victoria such a great investment. Within Victoria, the Uplands, Cordova Bay and Brentwood are some of the most attractive and desirable neighbourhoods.
For many soon-to-be homeowners, this step represents a big roadblock because they believe they have to have property secured before approaching a builder. And doing it alone is a dizzying idea.
But by going with a design + build company like Horizon Pacific Contracting, you'll get advice and guidance every step of the way – including the search for land. They'll know exactly what to look for, and this kind of professional opinion goes a long way.
You may already have a special piece of land you have your heart set on for your forever home, but maybe it doesn't fit the requirements for building on. Your builder can help you assess the property and identify elements you probably missed, such as slope and the position of rocks and trees. Getting your builder involved early in the process can be a time and money saver even before the ground on your future home is broken.
5. A smaller home will always cost less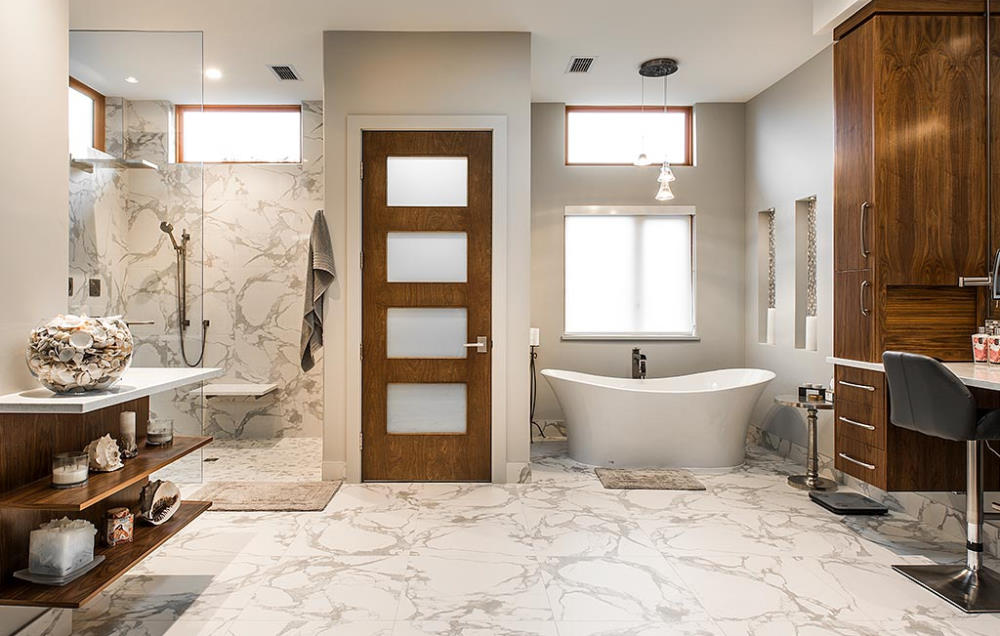 Our fifth myth tends to catch people off-guard who aren't familiar with custom home building. That is that smaller homes don't necessarily cost less than larger ones. You certainly wouldn't expect this to be true. After all, a larger home has more square footage, which would require more materials and more hours of labour to build, right?
The reality is sometimes the opposite. The concept of 'economies of scale' widely used in business also applies to custom home building. You can pretty well throw the industry averages out the window when building custom homes. Each home is unique. So even though your future is home may be thousands of square feet, it doesn't necessarily mean that it will be more expensive than building a much smaller laneway home. There's a lot to consider, from the location to the topography to the kinds of materials you're interested in using.
There are also soft costs to consider – the intangible costs related to inspections, design, project management and real estate fees. Unlike building materials and construction, which are easier to quote for, soft costs are different. The size of your home won't have as much of an impact.
6. Winter is a bad time to build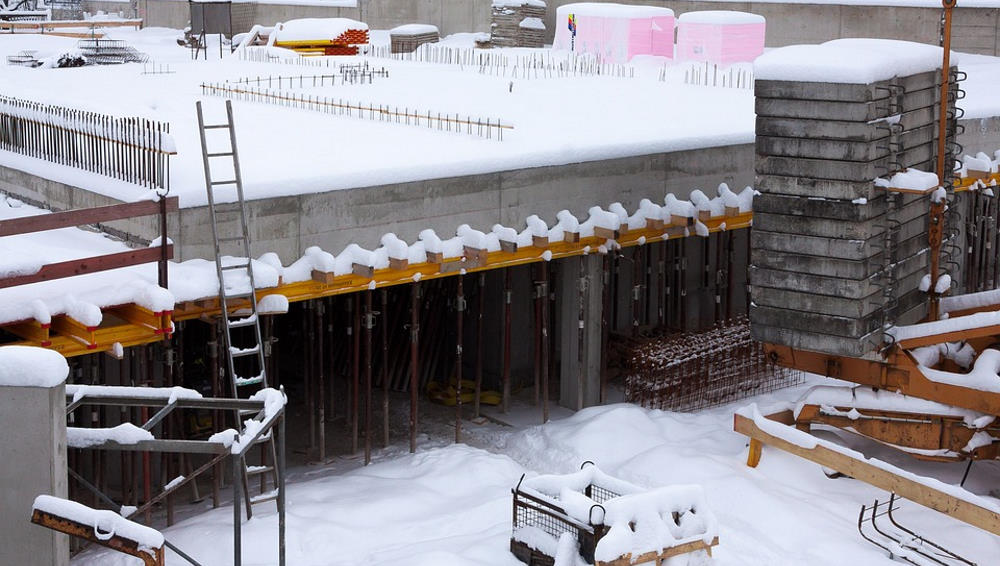 Our sixth and final home building myth is a fun one, and one that we encounter all too often being based in Victoria, BC, located along Canada's very damp western coastline. There is a general fear among soon-to-be homeowners that winter is the wrong time to build a home. This fear concerns the damage to materials like wood and concrete from the rain, snow, and low temperatures.
In reality, the weather is less of a holdup than you'd think. Sure, it can delay the early stages of home building (especially if the ground freezes), but once the foundation is down the weather isn't really a factor.
The wood, concrete and other home building materials used in construction must pass strict building requirements designed to make them invincible to the cold weather elements. So there's nothing to worry about – rain or shine, homes are built all throughout the year in Canada.
If you're looking for a building partner to help you develop your forever home, look no further than Horizon Pacific Contracting. We've been building extraordinary custom homes right here in Victoria with a reputation for excellence and fine craftsmanship. We've won multiple Canadian Home Builders Association 'gold' awards, and our work speaks for itself. Contact us today to start your new home journey.
Please see our latest home building articles.