If you're concerned about reducing your carbon footprint, preserving the Earth's natural resources and producing less waste, building a green and sustainable home may be the best place to start. But what exactly does it mean to have a 'green' home? There is certainly no shortage of discussion or desire to 'go green', but for people wondering how they can bring these ideas to life, there are often many questions that need answers.
Green construction relies on environmentally friendly custom home building methods and sustainable materials, from design to construction. And today, sustainable home building has never been more important. Earth's natural resources are becoming scarcer and more expensive, the population is increasing, and governments are introducing more environmental protection regulation for new home construction. There's never been a better time to go green. Plus, homeowners with a green and sustainable home are setup for a lifetime of savings when it comes to electricity, heating, and water.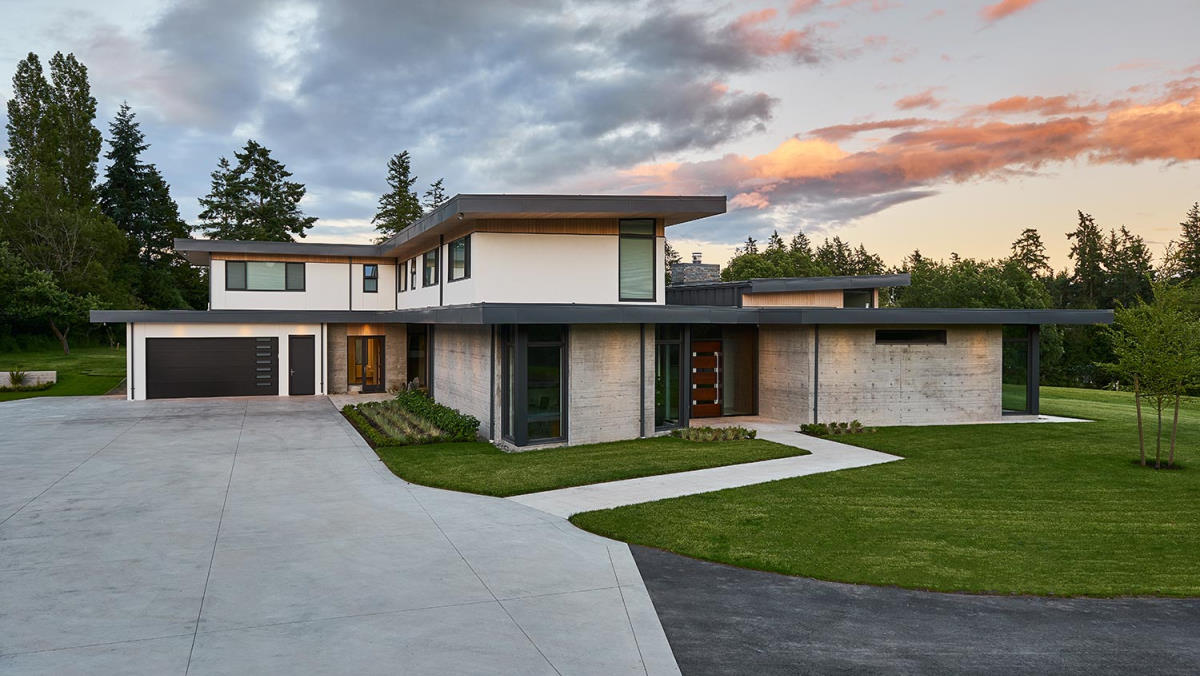 Building a custom home? Make sure you ask these six questions first.
In this article, we'll break down the world of green home building. We'll explore the benefits of a sustainable home for you and your family, look at some of the components of a truly sustainable home, and explain the various green building classifications.
Benefits of a Green Home
A green home is healthier
Green homes are the healthier option for you and your family. That's because the materials used in construction are safer for your skin, your lungs, and the air you breath. Horizon clients have the choice of building their home using materials made with low to no levels of volatile organic compounds (VOCs). Everything from green sealants to non-toxic flooring and countertops to more exposed wood can be used to reduce VOCs, bad smells, and poor indoor air quality.
You'll be more comfortable in a green home
Regardless of which green building standard you follow, your home will be more comfortable. That's because in order to be more efficient, green homes must be built with temperature control, airtightness, and ventilation top of mind. From your choice of windows to insulation to the roof style, all of your home's components contribute to enhancing your comfort year round.
Many home owners find an air-to-water hydronic heat pump system, for instance, to be the pinnacle of in-home comfort. These state-of-the-art in-floor radiant heating systems work throughout the home — not just in the bathrooms — keeping your air quality remarkably consistent and comfortable. But that's not all — these systems also work wonders when it comes to reducing allergic reactions, colds, and asthma attacks.
Another way to improve comfort is by adding a smart thermostat, which makes in-home climate control amazingly simple, whether you're at home or not. Using an app on your phone, the temperature of various rooms in the house can be adjusted remotely. From your beach chair, you can lower your home's temperature to keep the bills down, crank it up in the basement to avoid moisture buildup, or preheat your home-office just in time for your return.
You'll save money in a green home
While it's true a green home may cost a bit more in the beginning, you'll save much more money in the long term. Depending on which building standard you follow, your energy consumption will be significantly lower than a regular house (or even zero). Even if you live in a large home with plenty of windows, you'll be amazed to see your utility bills drop from thousands to hundreds of dollars. That's because green homes are more efficient from floor to ceiling. Everything from top-of-the-line insulation to triple pane windows to heat recovery ventilation contributes to extremely high efficiency and low monthly bills.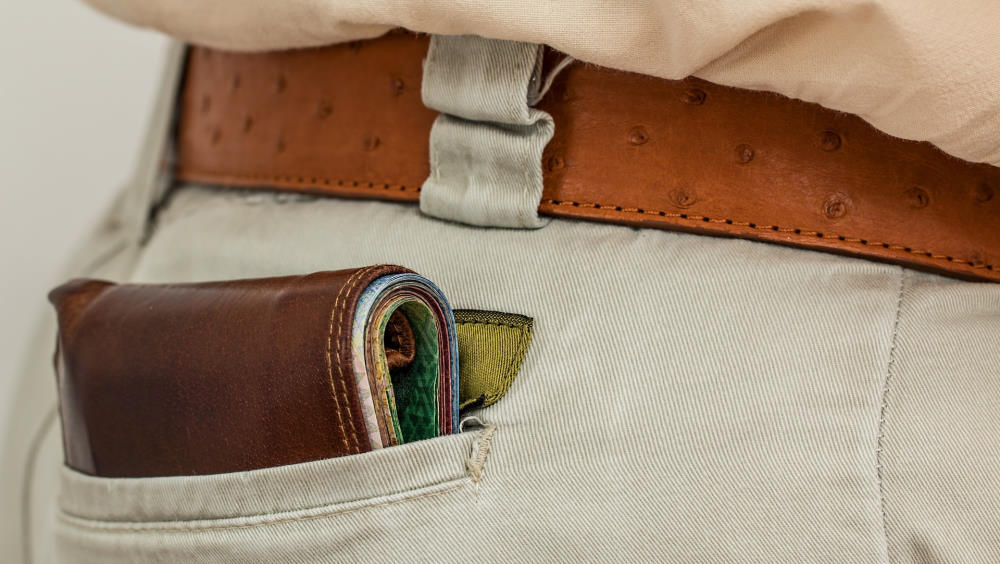 On top of the monthly utility bill savings, a green home building standard can earn you other cost savings, such as tax incentives and rebates. Opportunities for heat pump rebates are worth thousands of dollars now, and there are plenty of others available for homeowners.
The resale values of green homes are consistently higher as well. These days, people care deeply about their environmental impact and living a lifestyle that is green and sustainable. And they're willing to pay for it. After all, when it comes to sustainable homes, a bigger investment upfront leads to huge energy savings down the road.
A custom home has better air quality
Air quality is a huge aspect of green building practices. Homeowners can opt for low or zero volatile organic compounds and formaldehyde-free building materials in order to limit toxins in the air. Combined with quality ventilation that eliminates stale air and allergens, the air quality in a green home is the safest and most comfortable.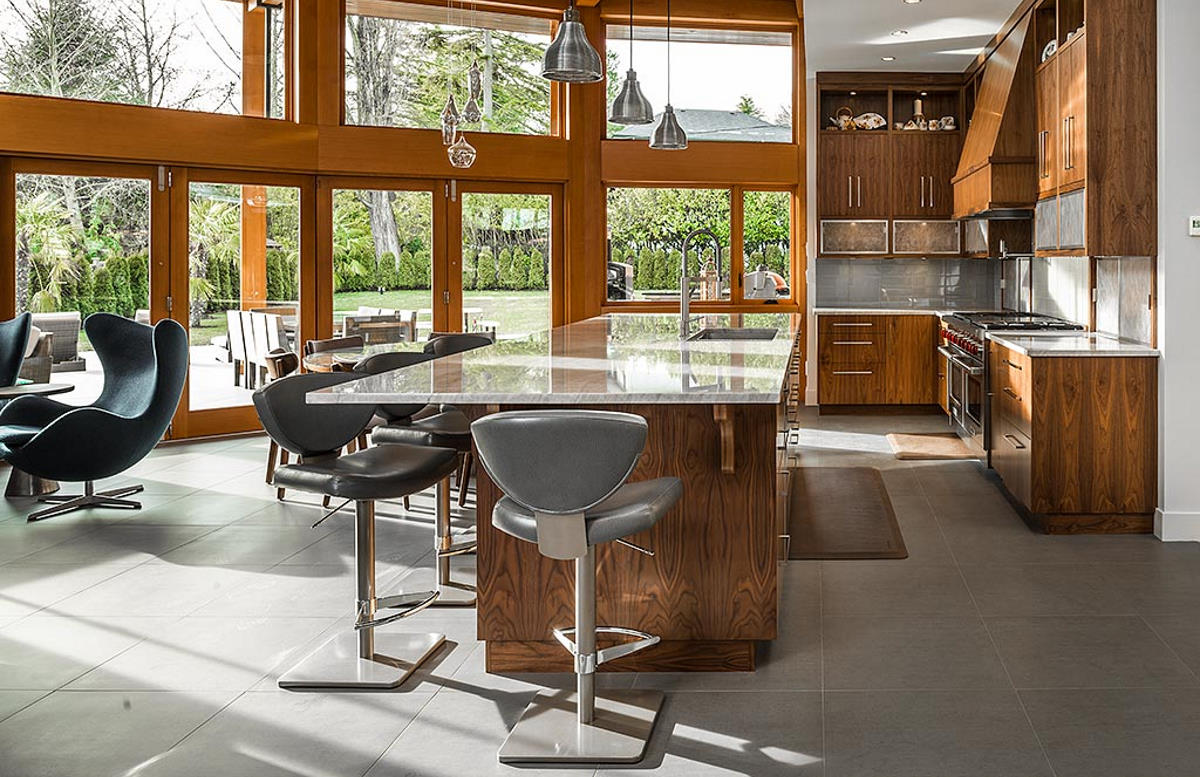 Custom home owners also have the option of installing a heat or energy recovery ventilator to dramatically improve the indoor air quality. A heat recovery ventilator (HRV) distributes fresh air throughout the home, while an energy recovery ventilator (ERV) exchanges both the heat and moisture. With an ERV, the added bonus of moisture recovery takes a big load off your air conditioner, and helps to maintain a comfortable humidity level within your home, avoiding static electricity, sore throats and other discomforts caused by dry air. With an HRV or ERV installed, indoor mold and stale air is never an issue.
More sunlight
One of the biggest factors when it comes to the sustainability of a home is how the home is heated and cooled. As it turns out, high quality windows and large roof overhangs  do a great job at regulating temperature. That means your green home will have plenty of opportunity for sunlight to shine through in wintertime without overheating your inner sanctum in the summer.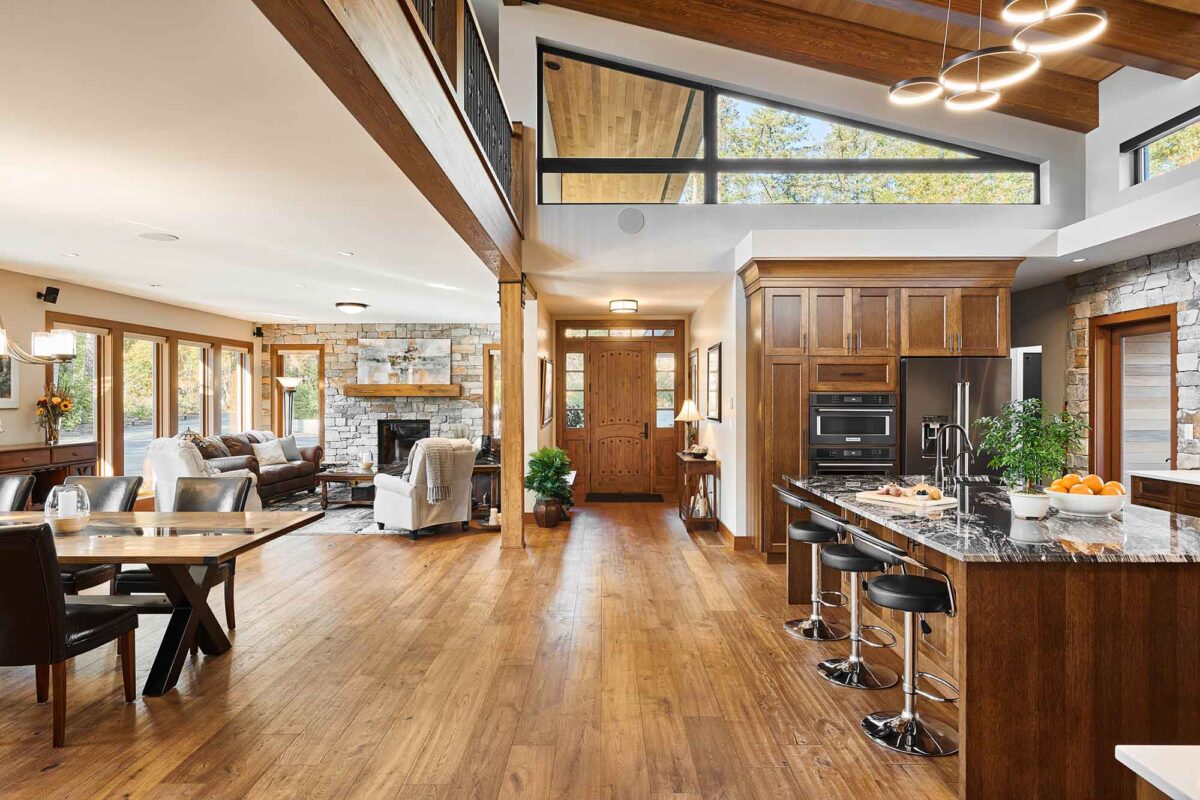 Lower your environmental impact
Green homes really live up to their name when it comes to being better for the environment. Not only do they emit fewer carbon emissions and greenhouse gases, but they also use less total energy for lighting, cooking, heating, and cooling. The construction phase is also less damaging on the planet than a normal home build, from the use of sustainable materials to using techniques like "unbuilding" that recycles older windows, doors, lumber, and other items for other projects, while dramatically reducing the waste sent to the landfill.
But it doesn't stop at the building phase — green homes are built to be sustainable for lifetimes.
Levels of Sustainable Home Building
Next, we need to sort out the world of green building classification. There's a lot going on. Different organizations have their own sets of rules, regulations and certifications for custom home building, but they're all focused on reducing waste, using sustainable materials, preserving resources and promoting the health of the people living inside.
In an effort to help homeowners reduce their energy consumption and carbon footprint while making homes more comfortable, durable and healthy, the BC Government has introduced the BC Energy Step Code. The Code is an optional compliance path today, but the provincial government is slowing moving towards making certain aspects required. As you'll see, many of the BC Energy Step Code goals and regulations overlap with these various green building certifications: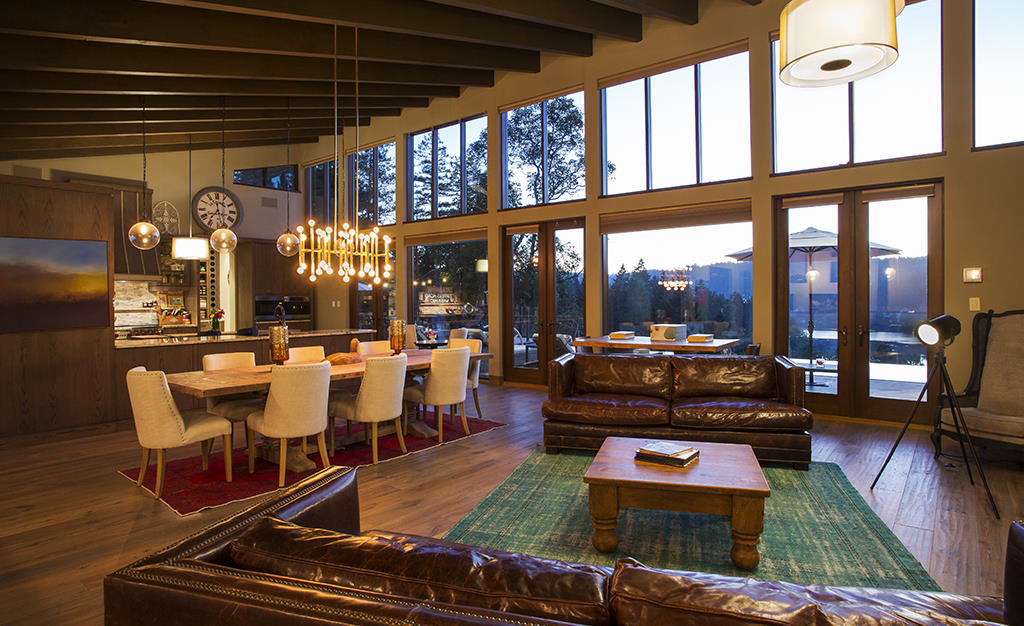 Take some time exploring these different levels of certification to see what will work best for your family. Maybe you want to pursue one specific certification, or maybe you want to combine certain practices and elements from each. Either way, be sure to consult with your home builder every step of the way.
BUILT GREEN®
Built Green Canada is an organization that offers third-party certification for single family homes and renovations. BUILT GREEN® homes are healthy, durable homes with low environmental impact and operating costs. Plus, the organization offers mortgage rebates and a competitive advantage when it comes to home building and purchasing. And at 45,000 homes and counting, it's the most widely followed green home building certification in the country.
This certification comes as a two-for-one, with an EnerGuide label and a BUILT GREEN® label. These certify both the energy efficiency of the home along with its green features. You can find these labels typically affixed to the furnace or electrical panel.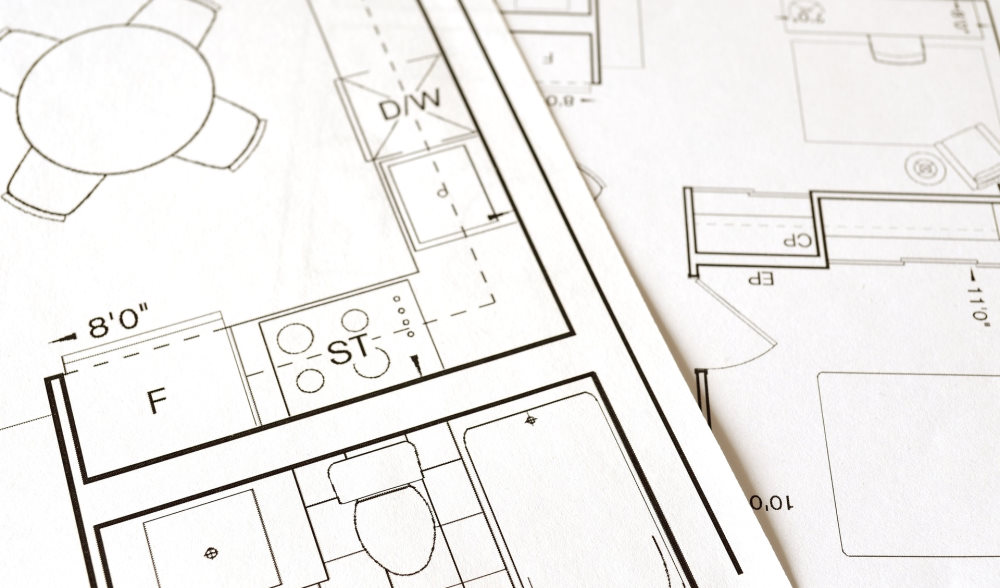 In order to be certified BUILT GREEN®, your home must tick these seven boxes:
Energy & Envelope
Materials & Methods
Indoor Air Quality
Ventilation
Waste Management
Water Conservation
Business Practices
BUILT GREEN® homes adhere to the BC Energy Step Code in each of these seven areas, offering five different tiers of certification depending on how efficiently and sustainably the home is built. Visit their website to learn more about the BUILT GREEN® certification.
Net-Zero
A net zero home is able to generate its own energy in order to completely offset the energy use of the home. As a result, the net carbon footprint is zero. While net zero homes can certainly produce carbon emissions and emit greenhouse gases, the homes reduce these emissions in other areas by the same amount or more.
In order to achieve Net Zero, builders have to consider construction at every stage and in every corner — it's not as simple as slapping a few solar panels on the roof.
Different techniques and materials, from the windows to the insulation to the roof are used to generate consistent temperatures throughout, prevent drafts, and filter indoor air.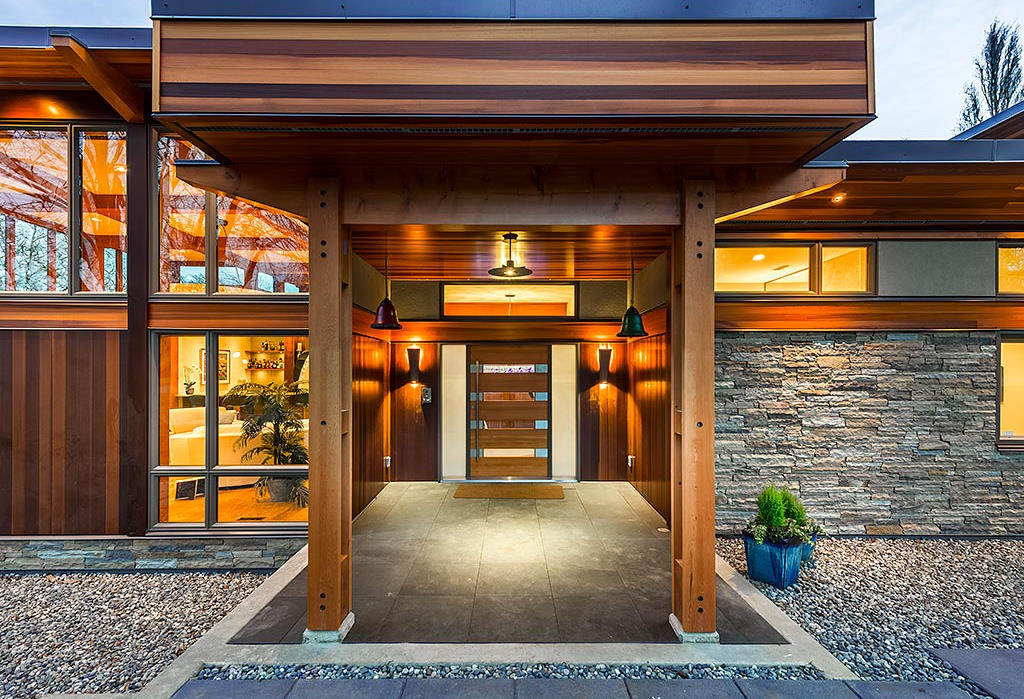 Aside from being completely sustainable and excellent for the environment, Net Zero homes will save you a bundle in the long run. Your utility bills will plummet, and make you immune to rising energy costs in the future.
Visit the Canadian Home Builders' Association website to learn more about Net Zero homes.
Passive House
The Passive House standard, also known as 'passivhaus', was started in late 80's Germany by Bo Adamson and Wolfgang Feist. Today, Passive House is the world's leading standard in energy efficient construction. The main focus of this building standard is quality, comfort and energy efficiency.
Passive Houses don't rely on conventional heating and air conditioning systems, and actually require very little energy to keep the home comfortable all year round. The five main pillars of the Passive House Building Standard include:
Space Heating Demand
Space Cooling Demand
Primary Energy Demand
Airtightness
Thermal Comfort
This certification acts as a very valuable piece of quality assurance, which can boost the resale value of the home. Plus, the Passive House Planning Package is there to help planners and architects meet building requirements and provide guidance.
LEED®
Leadership in Energy and Environmental Design (LEED®) is a green building standard used around the world. Applied in all sorts of projects starting with design through to construction and operation, LEED's holistic approach targets carbon emissions, resource conservation, and operating costs.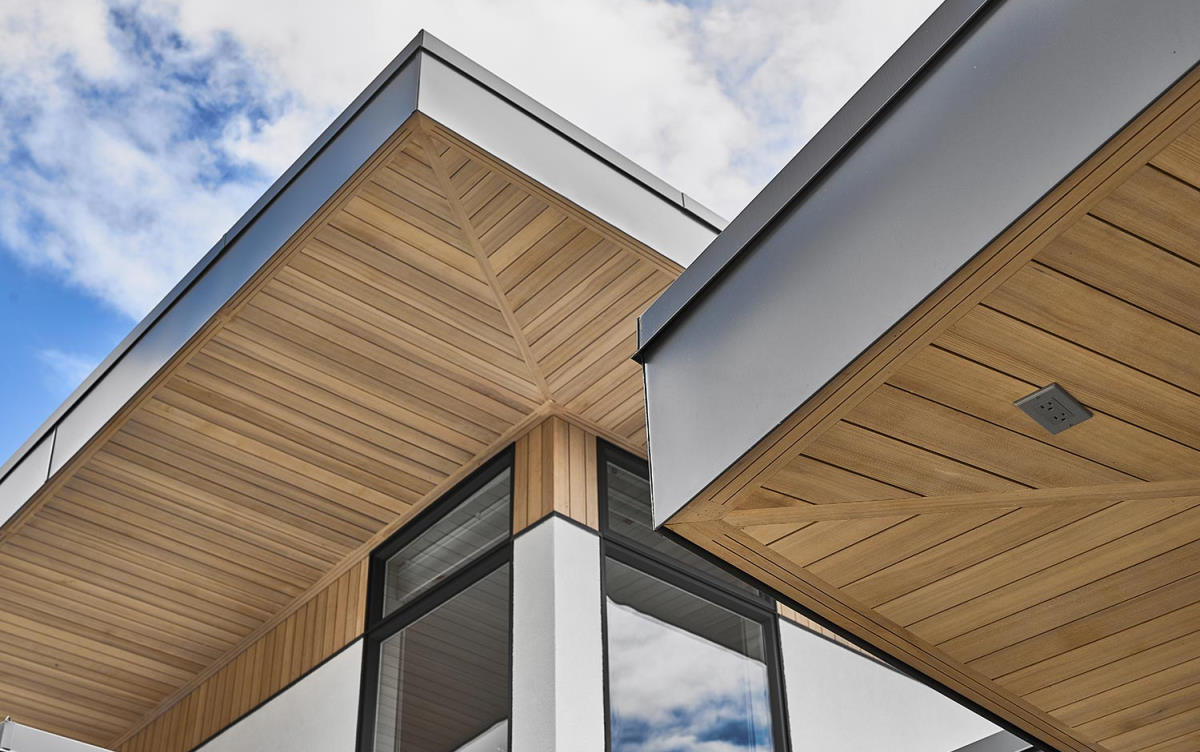 On average, LEED® homes produce 30% less greenhouse gases, 35% less landfill waste and use 70% less water. Aimed at improving and nurturing the life of both people and the environment, the LEED® building standard focuses on these six areas:
Location & Transportation
Sustainable Site Development
Water Savings
Energy Efficiency
Materials Selection
Indoor Environmental Quality
The LEED® certification comes in four tiers: Platinum, Gold, Silver, and Certified, which are awarded based on the total number of points your home accumulates from design to construction to energy consumption. The Canadian Green Building Council has plenty of information on the LEED® building standard on their website.
ENERGY STAR®
ENERGY STAR® homes produce less greenhouse gases than typical buildings while saving the homeowner money on energy costs. On average, these homes are about 20% more energy efficient than a typical home.
To become an ENERGY STAR® certified home, you must meet the strict energy requirements set out by the US Environmental Protection Agency. The system works as a scale from 1-100. In order to become ENERGY STAR® certified, the home has to receive a score of at least 75.
The score awarded to your home by the EPA is a direct measurement of your actual measured energy use, and accounts for differences in operating conditions, regional weather data, and more. The certification is awarded on an annual basis, so you'll need to have your home verified by a third-party licensed engineer. To learn more about the ENERGY STAR® certification, visit their website.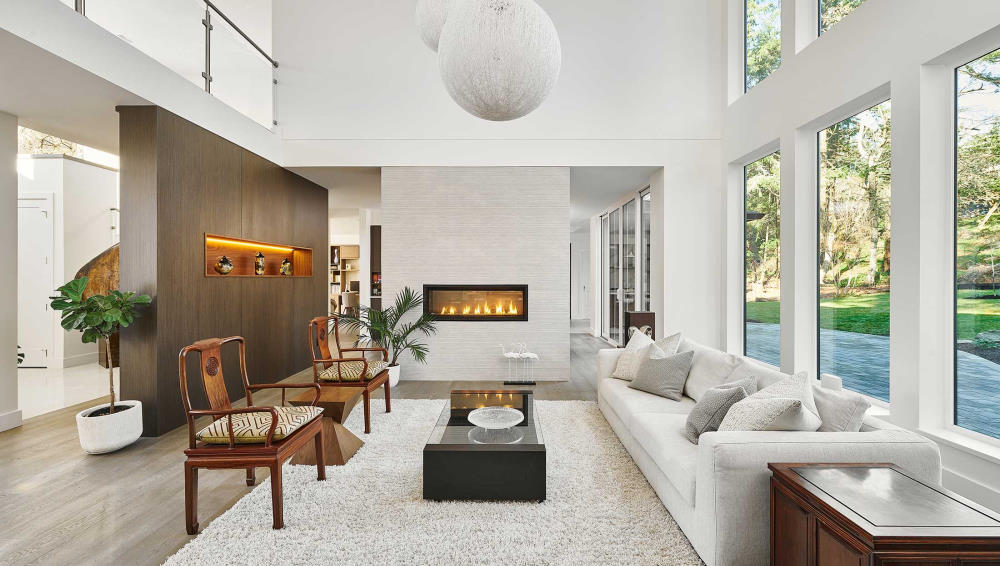 If you're looking to custom build a sustainable home for your family, reach out to Horizon Pacific Contracting. We're an award-winning custom home building company here in Victoria, BC, that is dedicated to sustainable building and fine craftsmanship. Our reputation as one of the best Victoria BC home builders speaks for itself. Contact us today to get started on your forever home:
Please see our latest home building articles.